The Ark Encounter
Noah's Ark Replica in Kentucky
We traveled to the park for the July 7, 2016 grand opening. The park is about 35 miles south of Cincinnati Ohio, off Interstate 75, exit 154. The entrance fee is $40.00 for adults. They will be gradually adding more venues around the ark itself, making more areas to visit while in the park. They will be spending $100 million in total. Their web address is: www.ArkEncounter.com Below are some photos we shot that day. They used the Hebrew long cubit which is slightly shorter than the Royal Egyptian Cubit, so their length of this ark is 510 feet, but the real ark is 515 feet, based upon the longer cubit that Moses worked with.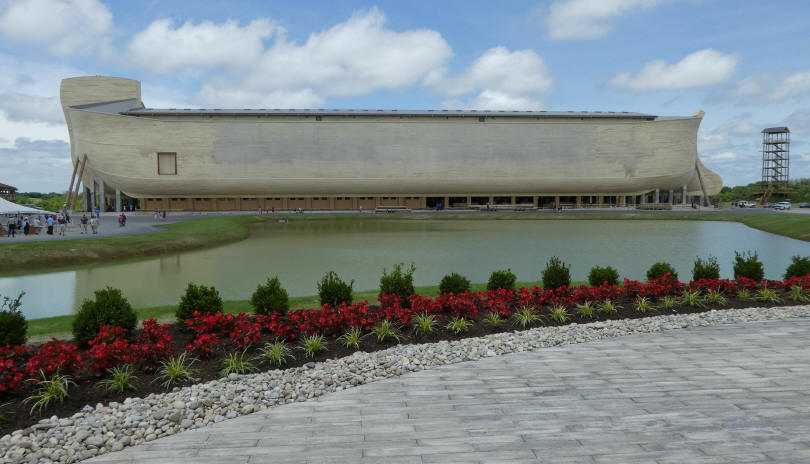 Nice side view of the ark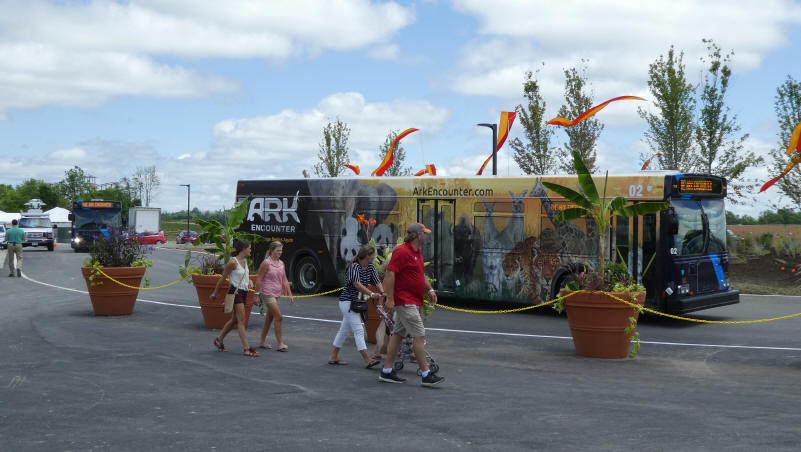 Buses bring you from parking lot to the ark area.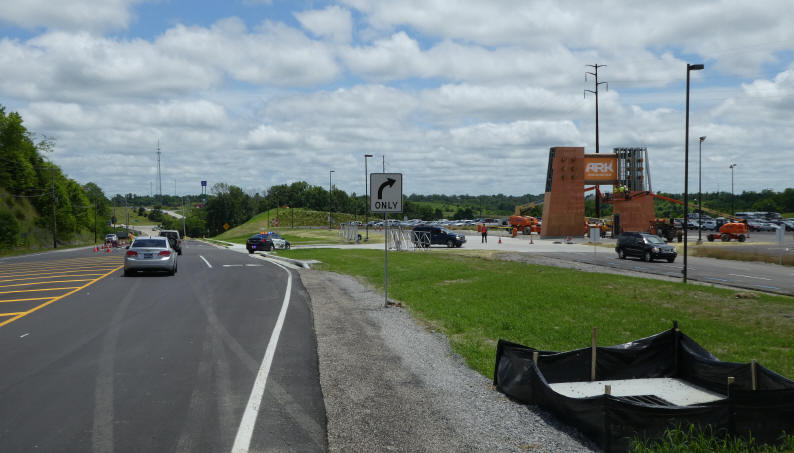 Sign along the county road for the Ark Encounter. I-75 interchange in distance.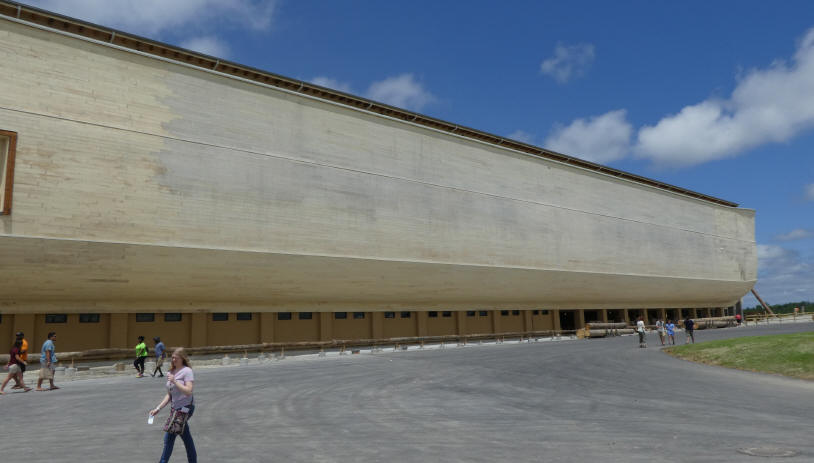 Closer side view. Entrance is to the right, under the ship.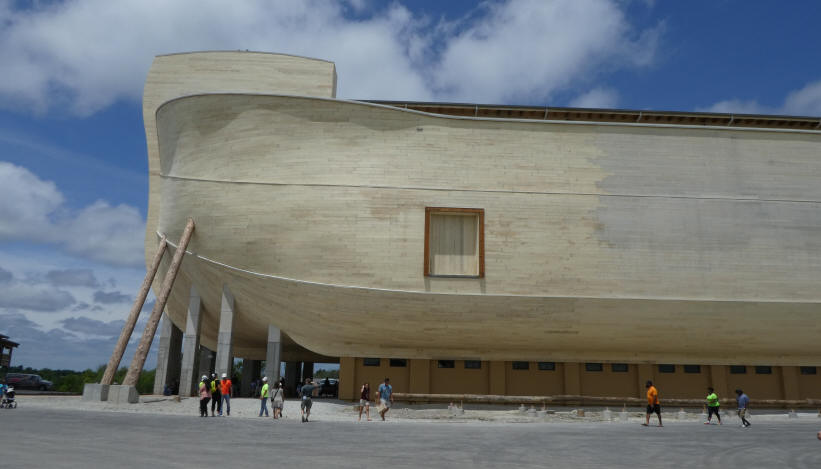 Closer view of the front area with the door. We think the actual door was on the right side, or starboard side.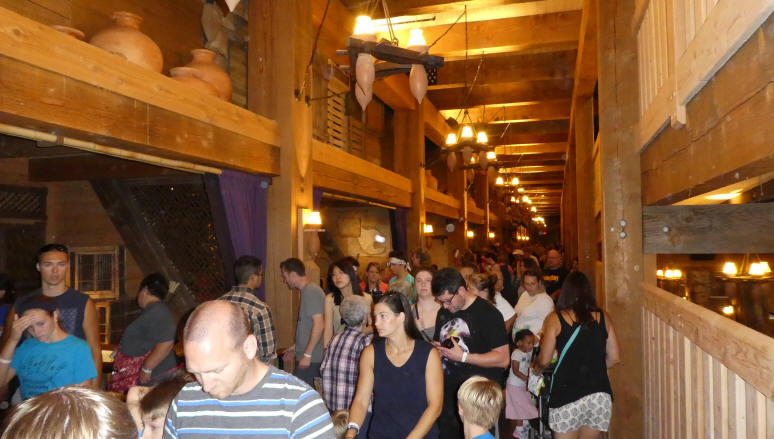 View inside, with exhibits on the left. A bit crowded on this opening day.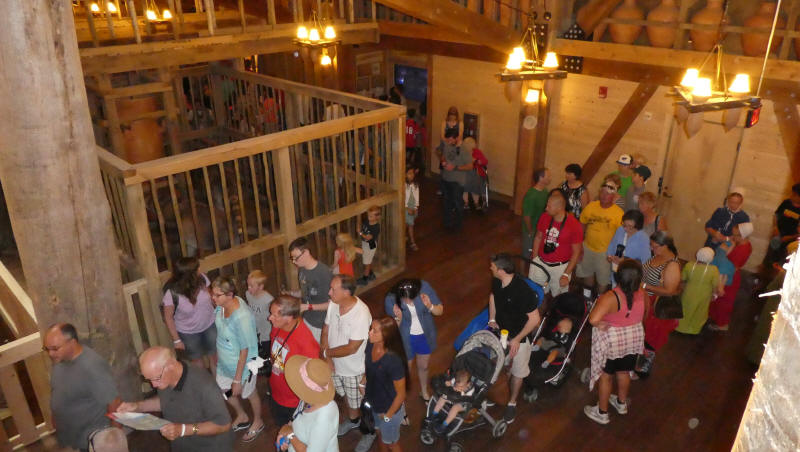 Some of the animal cages at left, and storage containers at top right.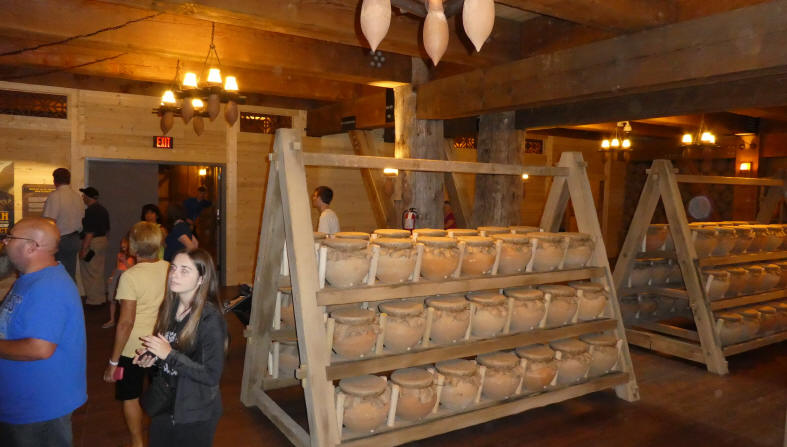 More storage containers. Notice the large timbers that are used. This is the largest wooden structure in the world.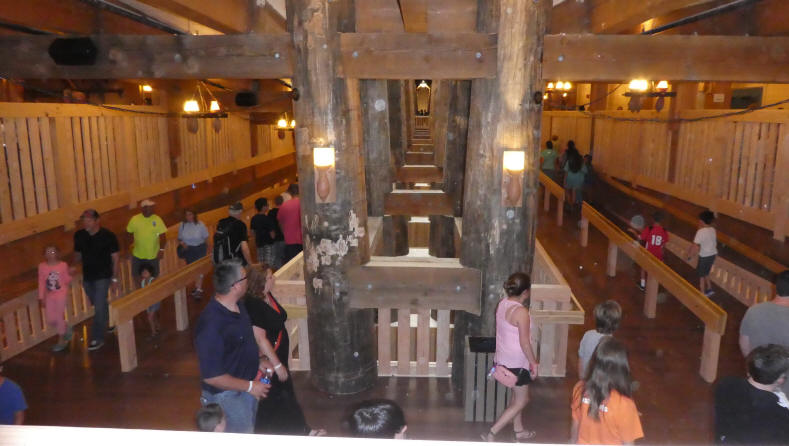 The center area for air and light circulation, with views to each level. Stairway to go to each level.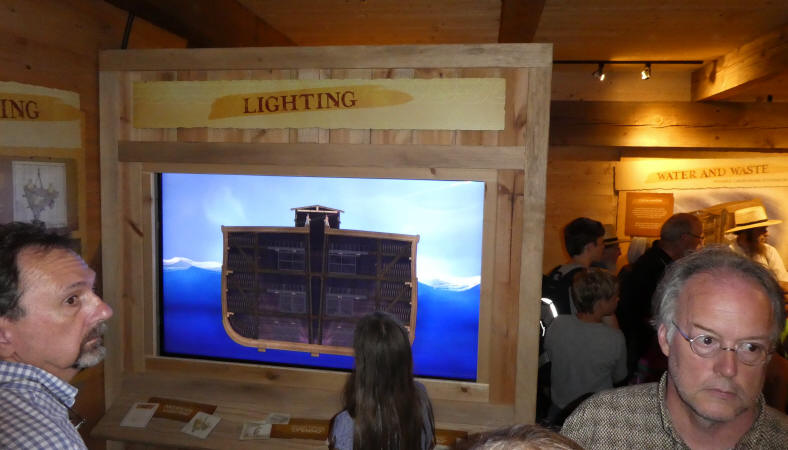 Video shows lighting from the center, top vents. Amish gentleman in distance on right. Some of them helped build the ark.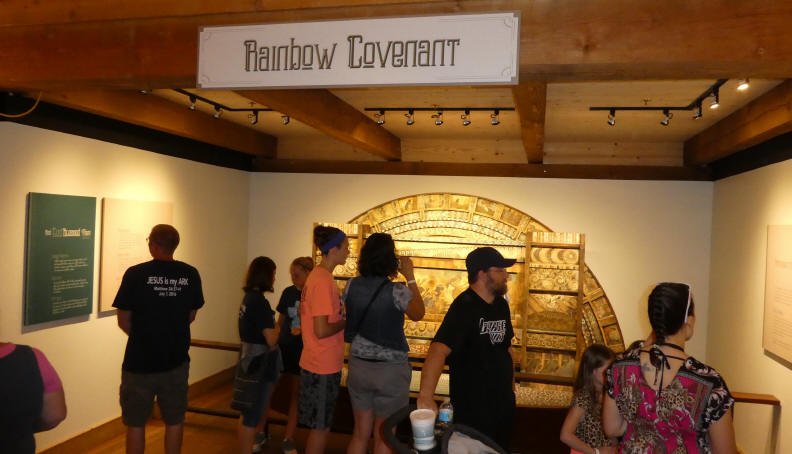 There are many exhibits which will take hours to inspect.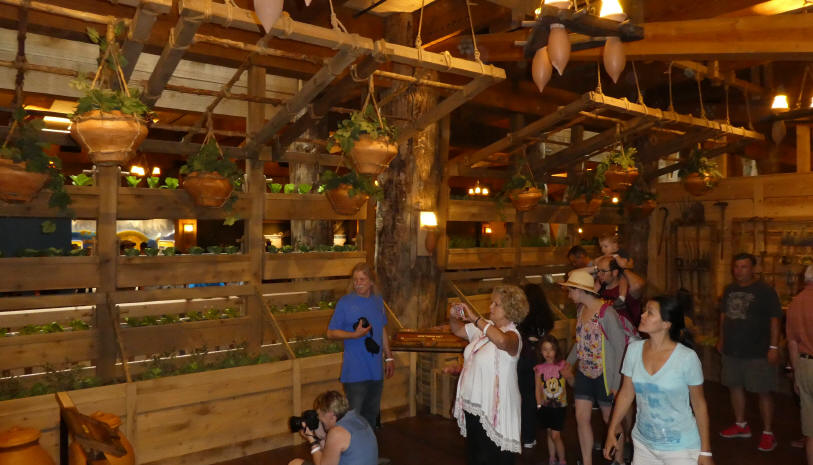 This represents some live plants Noah would have on the ship
Plan on a long day at the ark. There is a cafeteria outside, and they are building a large restaurant at the upper level of the ark.
They had a gift shop downstairs on the way out. They also had a small zoo outside, zip line they are building, rope course, and
will start construction on a theater in a building in back of the ark.