Magazine
8 page magazine for sharing with others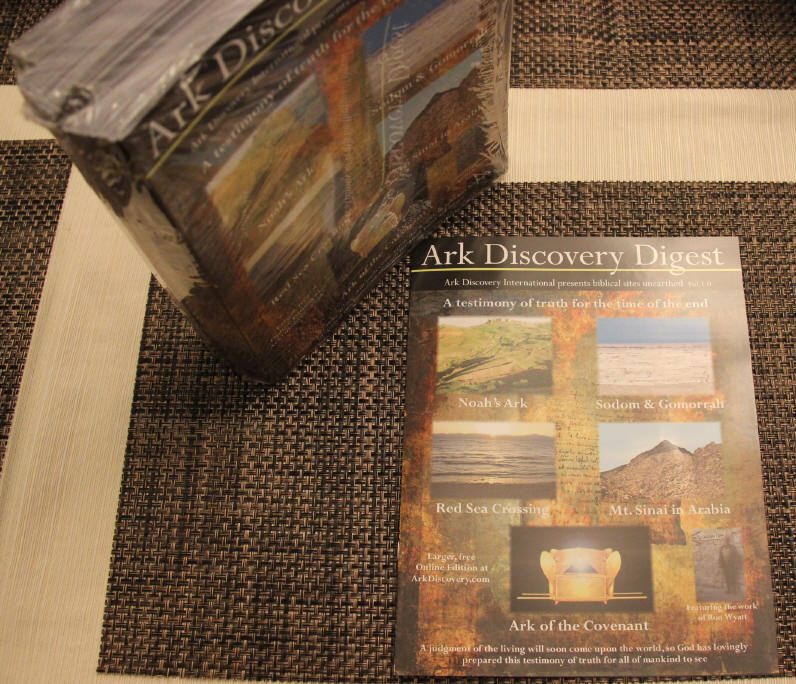 100 copies for $48.00 including shipping. (Priced approx. at our cost)
Magazines cello wrapped at the printer with approx. 100 copies.
Full color, gloss 100# paper make this a great presentation. 8.5 x 11 size
Great for sharing with others. Spread the message of these discoveries
for the price of a postage stamp.
Covers each of the five major discoveries on our website.
We are working on a companion pdf book of about 200 pages that will be free to download when finished.