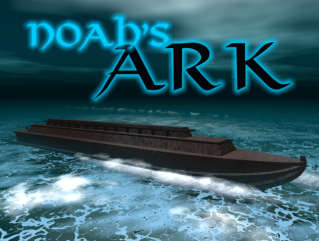 Literature
Explorers flood to Mt. Ararat despite Noah's Ark 'discovery' Chicago Tribune 5-23-85
Search revived for Noah's Ark The San Francisco Chronicle 8-11-86
Adventurist will recount quest to find Noah's Ark St. Petersburg Times 6-16-90
(Blue outlined images below will be enlarged when you click on them)
Life magazine in 1960 reported on a two day expedition to the ark site which turned up nothing they were looking for. They were expecting a beautiful ship, but found a rough formation that was not thoroughly investigated. Mr. Wyatt saw this in 1960, and returned 17 years later to do serious research on the site.

Turkish tourism literature featured the discovery of Noah's Ark.

The front of the Nashville Banner featured Mr. Wyatt.

The Nashville Magazine had a six page article on Ron and the Noah's ark discovery.

Many local newspapers have had articles on the discovery of the ark.

Ron Wyatt was kidnapped and held hostage for three weeks while in Eastern Turkey.



This is a magazine featuring the area around Dogubeyzit, Turkey. They have a section on Noah's ark and have it on the map. See our yellow arrow pointing to Nuhu Un Gemisi or Noah's Big Boat.
Thanks to Michael Bonilla for these photos.


In the book Biblical Anatolia, by Fatih Cimok, published in 2000, they have a photo of Noah's Ark with the caption, "Formation which looks like a ship near Mahser village some 20 km to the southeast of Mt. Ararat." And also the comment, "And are not the remains of the Ark preserved there to this very day for our admonition?"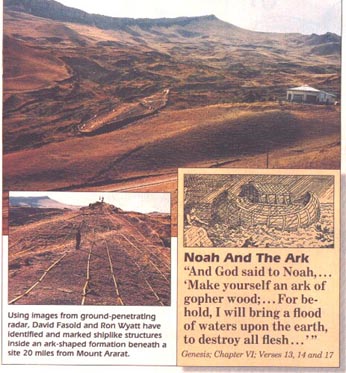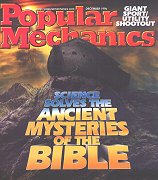 Dec. 1996 Issue of Popular Mechanics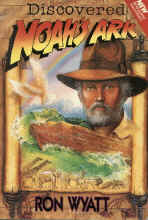 Discovered: Noah's Ark, Ron Wyatt, World Bible Society, 1989
Soft cover book by Ron Wyatt who was given credit by the Turkish Government for "finding" the ark in the official announcement of the discovery.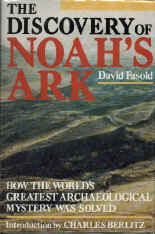 The Ark of Noah, David Fasold, Wynwood Press, NY, 1988
Contains exclusive research on Noah's Ark by the late Mr. Fasold who Ron Wyatt introduced to the site.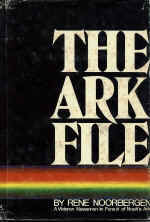 Ark File, Rene Noorbergen, Pacific Press, 1974
Introduces several speculative sites for Noah's Ark, with a short section on the correct site.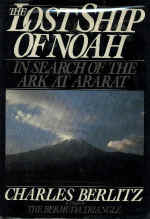 The Lost Ship of Noah, Charles Berlitz, G.P. Putnam's Sons, 1987
Introduces several speculative sites for Noah's Ark, with several pictures of the correct site.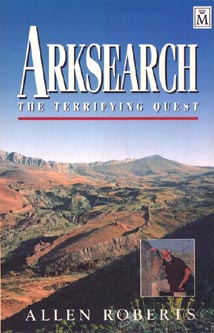 ArkSearch, Allen Roberts, 1994. Out of print and difficult to locate.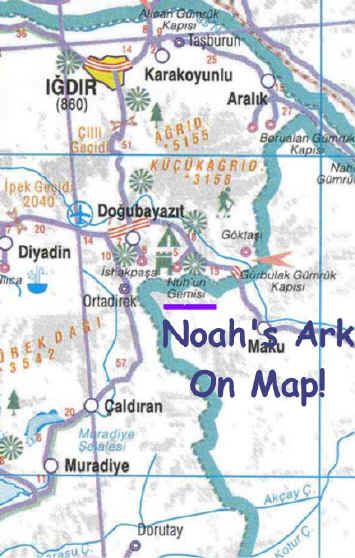 This map can be found at www.adiyamanli.org/MapofTurkey/b10.htm