Tour to Noah's Ark, Part II
Sponsored by Anchorstone.com
Crossing a mountain top, we see our first view of Mt. Ararat, left, and Lesser Ararat, right.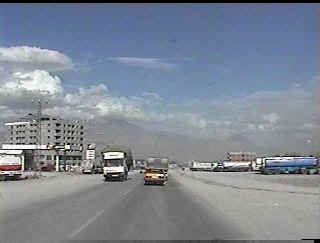 Entering Dogubayazit on our way to the ark.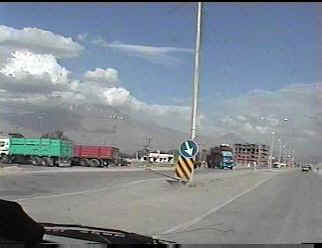 Traveling through town, we see the Ararats.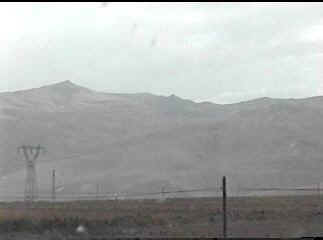 The mountain on which rests Noah's ark.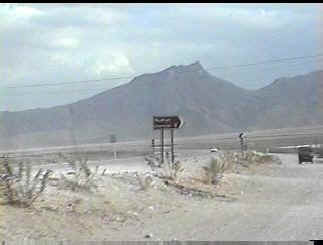 "Noah's Big Boat" sign points us to the site.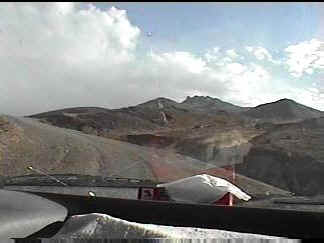 Driving up the mountain to the ark.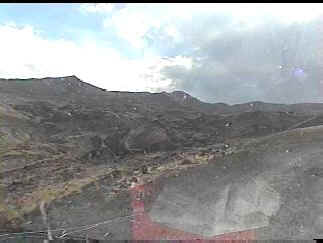 Our first look at the ark as we pull up the road.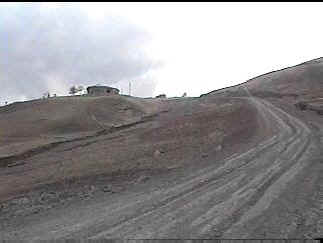 Driving up to the ark from the spot where previous photo was taken.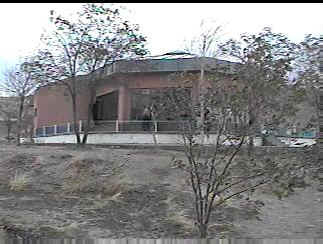 Visitors' center, side which faces the ark.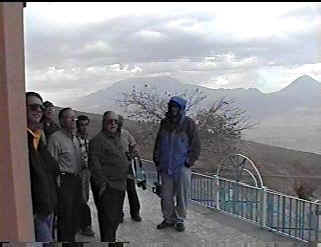 45 mph winds have us seeking shelter.
We'll head to the hotel for the night and be right back.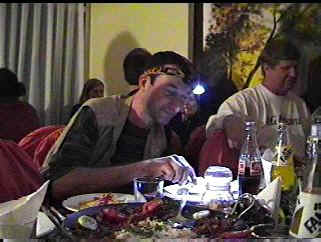 Cinar Restaurant in Dogubayazit that evening.
Power outage causes creative lighting by Mark.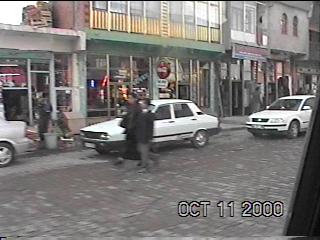 Downtown Dogubayazit the next morning.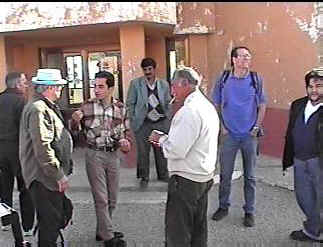 Hasan Ozer, white jacket, will open the visitors' center for us.
Sabah, our driver in background; Bill Fry in hat, left; Zafer, in plaid shirt, our guide.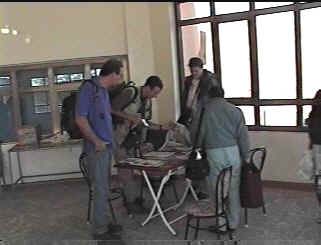 Looking over materials inside.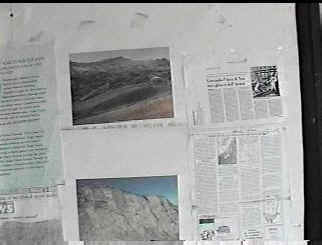 Informative documents posted for all to see.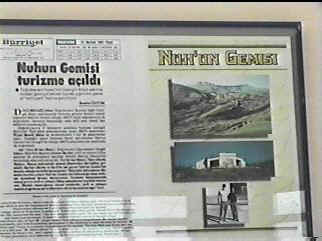 Official announcement, left, stating Noah's ark had been found.
Ron Wyatt, bottom right, with Hasan Ozer.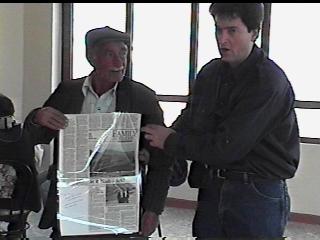 Hasan Ozer, left, accepting copy of Knoxville, Tenn. newspaper, from Kevin Fisher,
featuring Mr. Ozer and the ark.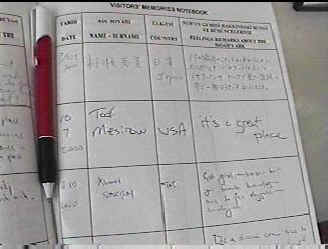 Visitors from all over the world have been here to see the ark.
1500 signatures in 12 months.
Let's head to the village where Noah lived....